21 Easy Vegetables To Grow From Seed
Easy Vegetable Garden
Being able to grow your own food is a great way to save money. With a lot of people taking up gardening and urban homesteading knowing what to plant is important and where to get the best seeds. Discover 21+ easy vegetables to grow from seed. You can plant these in containers, raised beds or a traditional garden. Plus we are going to let you in on a very cool place to buy great seeds.
Easiest Plants To Grow From Seed
The easiest plants to grow from seeds are greens. Any and all kinds of lettuce, kale and spinach. Which makes them great for both indoor and outdoor container gardening. Green onions and radishes are also super easy to grow. Sprouts are another vegetable you can grow or sprout real easy indoors during the winter or any season.
Vegetables You Can Grow
You can grow just about any vegetable depending on your climate zone. We live in the Pacific Northwest growing zone 7. We can easily grow tomatoes, carrots, all sorts of lettuce, kale, peppers, cabbage, potatoes, cucumbers, beans, corn and beets. The key is to grow things you already buy and eat or would like to try. Don't plant vegetables you know you don't like just because they are easy to grow.
What Are The Easiest Vegetables To Grow
Kale, radishes and salad greens are some of the easiest vegetables to grow. Plus they are cooler weather crops. Making them great first crops in a garden. Kale is a hardy crop if planted in a partial shaded area will grow and produce all year up to frost. Radishes are a quick growing crop and will need to be planted every two weeks if you want to enjoy radishes from spring to fall. Salad greens are a cool weather crop and will bolt (go to seed) if they get too warm. Find a partial shaded spot for your greens, plant seed every two weeks or find a great cut and come again variety.
Easiest Garden Plants
Herbs, bulbs and perennials are some of the easiest garden plants because most of the time you plant them once and they keep coming back. Annuals are a one season only plant like lettuce, beets or carrots.
Garden Plants
I laugh because when we first moved into our little house in the country I planted lavender, mint, sage and a few other plants at the end of gardening season and these plants are still going strong. So strong that we grow mint now for tea that we gift because we grow so much, as well as, lavender and my sage plant loves where it is because you harvest and it keeps growing and growing. But essentially it all goes back to the soil. If you have good soil you can grow just about anything.
Easy To Plant Seeds
Vegetable seeds come in varying sizes making some super easy to plant and others…, well the seeds are so small you may have to thin your seedlings out. Beans are super easy seeds to plant because they are larger. Where lettuce seeds and carrot seeds are super small. Seed tapes or seed capsules can make planting easier. But essentially you just need to plant your seeds slowly and adhere to the placement instructions on the packet. And if you need to thin out your seedlings so be it.
What Vegetables To Grow
Grow what you like. Don't go planting vegetables or fruits you know you won't eat because that's just a waste. Garden planning is an important part of gardening and should be done before you go seed shopping. Figuring out what to plant, where to plant it and your crop rotation. I always say grow what you love and try something new in the mix.
Beginner Gardening
If this is your first time gardening or you're looking for some easy to grow tips checkout our beginner gardening 21+ gardening tips you need to know. Gardening is an amazing past time. You can grow your own food and floral. Plus it's relaxing and rewarding.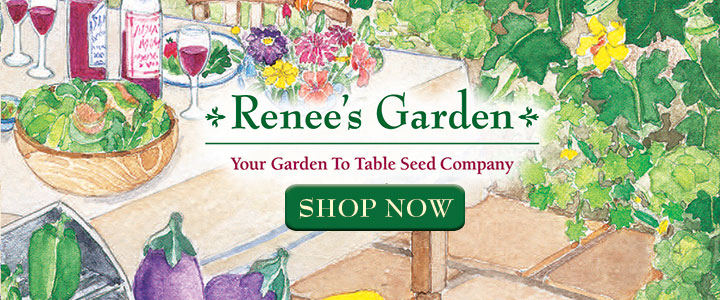 Best Plants To Start From Seed
The best plants to start from seed will vary on your growing zone. Check with your local garden center to determine your zone. Most greens will germinate and grow well just about anywhere. Also, great seeds and good soil increase your seed to plant growth making anything possible to grow.
Easy To Grow Vegetables From Seed
1. Arugula
Arugula is a great fall and winter growing green great in salads or quiche. It has a slight peppery taste and smaller leaves.
2. Kale
Kale has to be my favorite green. It is a hardy plant and will grow all year round if you only pick off the leaves you need. Kale can be used in salads, quiche, green smoothies and any dish that asks for spinach.
3. Spinach
Spinach is a great green to add to your garden but remember it bolts (goes to seed) when the temperature gets too high.
4. Green Onions
If you love onions plant a few green onion seeds. I think I had every seed in the green onion package grow last year. I ended up with so many green onions. They are super easy to grow and very versatile in the kitchen.
5. Swiss Chard
Swiss chard is a very colorful leafy vegetable that can be steamed or eaten raw. It is a great way to add color to your garden and your culinary dishes.
6. Lettuce
If you are looking for a super simple vegetable to plant in the garden and use in the kitchen lettuce is the right choice. Start the spring or summer salad challenge – try to eat a "from the garden" salad with or for every dinner or lunch meal.
7. Carrots
Carrots are super easy to grow. They take a bit longer and there are numerous varieties. But well worth the wait. Garden fresh carrots taste so much better than store bought.
8. Summer Squash
A relative to the zucchini and real easy to grow summer squash is a yellow squash you can steam, pan fry or bread and bake. We like ours grilled with olive oil and garlic, perfect BBQ food.
9. Zucchini
Zucchini is super easy to grow and will provide you with lots of vegetable per plant. Zucchini is commonly used in baking, grilling and stir fry. If you do have a bunch which you probably will, grate it and freeze it in 1 cup portions to be used in baking throughout the year.
10. Pumpkins
Pumpkin pie anyone? Did you know you can grow your own pumpkins both for carving and baking. Make sure you have room for the pumpkin plant to roam as they need area to spread. You will probably get 3-4 pumpkins per vine.
11. Radishes
Radishes are fast growers so multiple plantings throughout the growing season are a must. They are great with lettuce on a salad or in a cold soup.
12. Peas
Peas come in many varieties and grow real easy with very little work. Account for your family size when calculating how many plants you will need.
13. Beans
Whether you are planting bush beans or pole beans both are an added addition to any garden and can be preserved real easy for storage. Try a few different varieties in the garden just plant them in different areas or at different times to prevent cross pollination.
14. Cucumbers
Cucumbers are a prolific plant and will provide you with lots of fresh vegetables for salad, cucumber sandwiches or for pickle making. Remember to lift the leaves and look for hidden cucumbers before they get too big.
15. Corn
Fresh corn is the summer BBQ vegetable and it's super easy to grow if you have a very sunny location. You can companion plant corn, beans and squash together in the garden or a planter.
16. Tomatoes
Tomatoes are a staple in our summer garden. Choose your variety based on what you will be using it for. Having three to four different types of tomato in your garden is normal. Tomatoes will grow great in patio containers or 5 gallon buckets. They preserve real easy in the freezer, by canning or by dehydrating.
17. Acorn Squash
Acorn squash is a longer growing squash you plant in the spring or summer and eat in the fall or winter. It is great baked with a drizzle of olive oil.
18. Butternut Squash
Again a spring and summer planting vegetable with the idea of fall and winter storage eating. Great in soups or baked in the oven.
19. Garlic
The plant it and forget it vegetable. You plant garlic in the fall and harvest it in the middle of summer. There are many different varieties. Try to find local garlic to plant.
20. Beets
Candy cane beets are my favorite. Sweet summery vegetable boiled, steamed or baked and drizzled in butter. Great on their own, in salad or add to borscht.
21. Collard Greens
Collard greens are an easy to grow green. You only eat the leafy green portion not the stem or rib. Very popular in a dish with bacon and onions fried and then simmered in broth.
Vegetables Seeds
I have tried various seeds over the years some name brand and expensive and some basic with varying success. My favorite seeds I found by chance and I love them. Our garden store brought in a small rack of Renee's Garden Seeds tucked them into the mix of the other seeds and they honestly had better results than the popular brand for our area. I no longer buy any other brand. In fact, I preorder my garden seeds from Renee's Garden every year so I get the stock I want before seed shortages. Renee's carries floral, vegetable and fruit seeds and they ship right to your door which is amazing.
Seed Start Must Haves
Growing Your Own Food
Being able to grow your own food not only reduces your grocery costs, saves you money, provides you with a relaxing and rewarding hobby. It will change the way you view food and gardening. Lettuce you grow, tomatoes you grow, herbs you grow will taste so much better than the store bought (travelled hundreds of miles) produce your used to buying. Home grown food simply tastes better.
Related Gardening Posts:
21 Easy Vegetables To Grow From Seed